Community Dental Group Staff
The Community Dental Group staff includes Dr. Mastour and Dr. Sabbagh-Fard.  Together they represent years of combined experience in general and cosmetic dentistry.  For more almost twenty years they have enjoyed serving the communities of Newbury Park, Thousand Oaks, Camarillo, Westlake Village, Moorpark, California and surrounding areas.  Read more about Dr. Mastour and Dr. Sabbagh-Fard below and  contact us to schedule an appointment.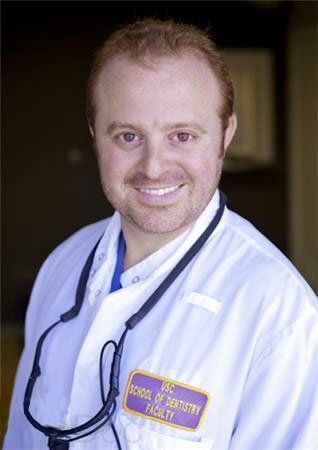 Dr. Pedram Mastour graduated suma cum laude with a Bachelor's degree in Neuroscience from the University of California, Los Angeles (UCLA). He then earned his Doctorate of Dental Surgery in 2000 from the University of Southern California (USC) where he earned a place on the Dean's Honor List. During his time at school, his peers lauded his superior talents in the field of dentistry.
Dr. Mastour is committed to his practice and to his role as an educator. He has received the Curriculum Award for Excellence in Teaching from USC, and he continues to stay up-to-date of the latest dental innovations. He has had his research findings published in Dental Economics and Compendium Dentistry (December 2007), Dental Office (May/June 2007), and Compendium Magazine (August 2007).
Arash Sabbagh-Fard, D.D.S

Dr. Sabbagh-Fard graduated in 1996 from California State University, Northridge (CSUN) with a Bachelor's degree in Biology. After that, he attended the prestigious New York University School of Dentistry where he was a member of an accelerated program before graduating in 2000 with a Doctorate of Dental Surgery. He performed a three month residency at Mount Sinai hospital before starting his own practice.
Dr. Sabbagh-Fard, or Dr. Arash as his patients often refer to him, understands that in order to be a great clinician, you need to constantly expand your realm of knowledge. He does this by attending course and lectures on cutting-edge dentistry techniques and the latest developments in oral care.
Dr. Sabbagh-Fard works closely with each patient to achieve the desired results. He focuses on developing a personalized treatment plan for everyone. His main area of interest is Aesthetic and Reconstructive Dentistry, which includes the placement of dental implants, bridges, and crowns.
Dr. Sabbagh-Fard takes special care in crafting every patient's crowns to assure the closest match to the real teeth,allowing for a more natural appearance. Dr. Arash has received countless compliments and praise from his patients regarding his placement of dental implants, the construction of dental crowns, and the overall experience.
Needless to say, you are in good hands when you are with Dr. Arash.