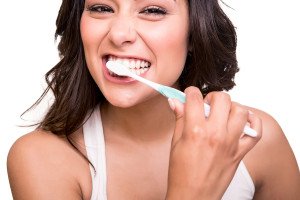 Head to the local pharmacy or big box store and take a visit to the toothbrush aisle, and you'll be confronted with a huge expanse of different brushes. Everything from basic, traditional brushes to expensive electric brushes are represented, and all points in between. It can actually make it confusing to find the right toothbrush for your needs, but in reality all you need to do is remember a few tips and you'll get the right toothbrush and be able to get the most from it.
To get the best results from your toothbrush, you have to begin by getting the right brush. With that in mind, here are a few tips to help you choose the right brush. Remember them, and choosing that brush will be much easier to do.
• Start by understanding what you need. Think about your mouth, your teeth, and what it's like when you brush. Is it hard to reach those back teeth? Are your gums extremely sensitive? Do you want an electric brush that will cost more but give you a closer experience to those dental visits? Ask yourself these questions and figure out what you need from your brush before you shop for it.
• Now find the brushes that match your needs. If it's hard to reach back teeth, you may need an angled brush. If your gums are highly sensitive, a soft bristle brush is probably better than a hard bristle one. If you want to get better results in between teeth or if you find that it's difficult getting food out of your molars, a brush with textured bristles may be the right call.
• Think about budget, too. Plenty of people love their expensive electric toothbrush, and they can deliver good results. But if you don't want to spend that much money, remember that you don't need an electric. As long as you use them properly, you'll get good results from a standard brush.
Now that you have your brush, you'll need to use it properly in order to get the best possible results. Here are some tips for that.
• Brush a minimum of two minutes per session.
• Brush twice a day, preferably after meals.
• Be sure to use a patterned process that ensures you brush each side of every tooth. Don't just randomly move the brush to different locations – start on one side and work around.
• Change your brush or brush head every 4 to 6 months, or sooner if it needs it.
Keep these basic tips in mind, and you'll be on the path to getting maximum oral health from your brush.
https://communitydentalgroup.com/wp-content/uploads/2016/03/citeicon.png
0
0
CommunityDentalGroup
https://communitydentalgroup.com/wp-content/uploads/2016/03/citeicon.png
CommunityDentalGroup
2014-06-25 09:00:55
2014-05-23 11:35:27
Getting The Most From Your Toothbrush