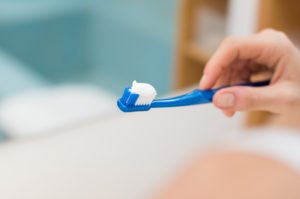 From an early age, we are taught the importance of brushing and flossing by teachers, nurses, and everyone else. Of course, when a person is young, these teachings often go in one ear while just popping out of the other. As people get older, their views on everyday essentials change, and dental hygiene becomes a particular area of concern. Of course, teachings of what is on the inside that counts take place too, but still, a person's smile is one of the first things that others tend to notice about them. Practicing fundamental techniques and scheduling regular checkups can help keep teeth bright and white, but it is of the utmost importance to choose the perfect toothbrush to remove plaque and prevent decay.
Tips For Picking A Toothbrush
1. Shape And Size Matter.
Every person's mouth is unique and different. Some jaws open wider than others, while lip thickness and tooth size can be determining factors in your decision as well. The head should not be too big, and it should be able to reach all areas, including those elusive back molars. The more comfortable the utensil is to use, the more likely that you are to practice excellent dental hygiene for extended times, which will keep plaque and gingivitis at bay.
2. The Handle Should Be Easy To Grip.
Just walking down the dental aisle at any retail store is intimidating. There are curved or straight necks, various colors, and different brands that each promise to do this or that. Make sure the length of the handle is adequate for reaching all of the areas of your mouth while fitting comfortably in your hand to prevent slips. Jabbing yourself in the gum can result in lacerations, but hitting a weakened tooth surface too hard will leave you in pain and misery.
3. Electric Or Manual Toothbrushes.
Talk to our professionals about which style they prefer. You do not have to heed the advice, but if nothing else, it will give you a place to start with your research. Some units have rotating heads, while others have pulsating actions, and many of them offer a better clean feeling after use than others. Regardless of whether you choose an electric or manual model, ensure that the bristles are equipped to remove white bio-film without harming the gums, tongue, or other areas. Medium stiffness is typically the best choice as soft may not remove enough residue from enamel, and bristles that are too hard can be painful to use.
https://communitydentalgroup.com/wp-content/uploads/2016/03/citeicon.png
0
0
CommunityDentalGroup
https://communitydentalgroup.com/wp-content/uploads/2016/03/citeicon.png
CommunityDentalGroup
2017-10-30 09:00:23
2019-01-17 10:11:47
Helpful Tips To Help You Choose The Perfect Toothbrush For Your Dental Hygiene Needs