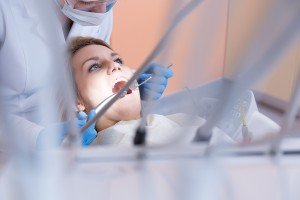 Have you ever wondered what a root canal really is? You may have heard friends and family discussing their last trip to the dentist, but not known what the process really entails. Let's take a look at some of the reasons why you may need a root canal and what happens during your visit.
Why You May Need A Root Canal
There are a few different reasons why you may need a root canal. Usually it is because you have a badly damaged tooth that your dentist would like to save from further decay. Once a tooth becomes too damaged, the only option is to remove it entirely. So if your dentist recommends a root canal, it is best to have it done as soon as possible to prevent any further damage to your tooth's structure. Some common reasons for a root canal include:
A cracked tooth
A chipped tooth
A deep cavity
A tooth that has needed repeated dental work
Trauma
An infection
The Procedure
The badly damaged tooth usually has a badly damaged area. This area, if left untreated, can lead to a lot of pain and even infections that spread throughout your body. In a root canal, usually the process starts with a dental x-ray so that we can pinpoint exactly the area that has become damaged. Then the damaged part of the tooth is removed. The remaining part of the tooth is cleaned and disinfected, in order to get rid of any remaining germs or bacteria that might be lingering. Then the tooth is filled and sealed to prevent any further damage.
Pain and Anesthetic
Most of the time, a root canal is no more painful than getting a filling. Our trained dental staff will do our best to keep you comfortable during your procedure, and will do our best to get it done quickly. Speak with our team about the best choice of anesthetic for you. We have some different options available to bring you the most comfort and relaxation during any dental procedure. We want you to feel comfortable in our office, whatever you are visiting us for, and we will be happy to help you get there. Usually just a local anesthetic is used.
Please call us to schedule an appointment today. We can help you with all of your dental needs, and our trained staff can let you know the best way to proceed. If you are experiencing pain in your mouth, we can help get you on the road to feeling better. We work hard to make sure our patients have the best dental experience possible.
https://communitydentalgroup.com/wp-content/uploads/2016/03/citeicon.png
0
0
CommunityDentalGroup
https://communitydentalgroup.com/wp-content/uploads/2016/03/citeicon.png
CommunityDentalGroup
2016-04-27 09:00:11
2016-05-17 08:32:22
What Is A Root Canal?